jongGR
The Health Council works with a network of leading scientists in the broad field of public health. Through the Young Health Council (jongGR), young scientists are involved in the Health Council's work.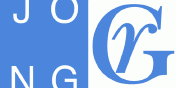 The council does this, for example, with consultations around topical advisory topics, workshops, or thematic meetings where young scientists interact with other scientists and policy officials.
Young scientists are part of the target group if they are in the process of obtaining a PhD, or have received their PhD up to 10 years ago, and if they work for a university or other non-profit organisation, or are government policy officers.
Further information about Young Health Council is only available in Dutch (see jongGR page).